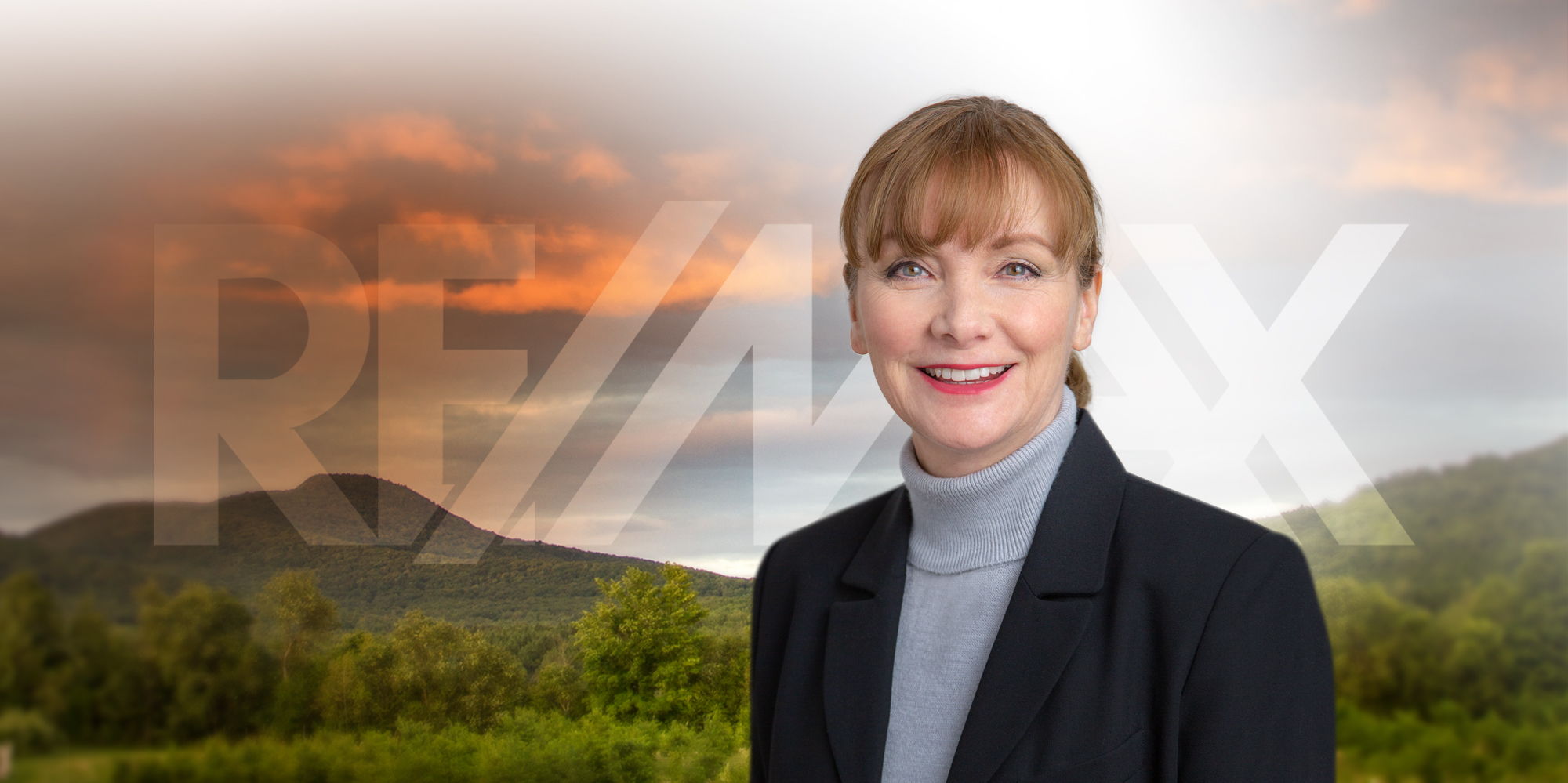 Sylvie Houde
Certified Real Estate Broker
46, Principale, #200. Frelighsburg, J0J1C0
Frelighsburg
C: 450-298-1111
O: 450 298-1111
About
---
Have you fallen for the world-class charms and attractions of Brome-Missisquoi? No matter whether you have decided to settle here or are already lucky enough to call one of its municipalities home, you should deal with an experienced professional broker with a reputation for integrity. Sylvie Houde has intimate knowledge of this type of market and the skills to guide you. As the first REMAX broker to open satellite offices in Frelighsburg, she serves the real estate market of southern Brome-Missisquoi, from Lake Champlain to Sutton and including Cowansville, and is an active member of the region's those business communities. Combining strong negotiation skills and a details-oriented dedication to promoting her listings, Sylvie is an exceptional broker with a proven track record of quality service. You will be well-served by her extensive skills portfolio, which combines property management, sales, business development and communications expertise with an innate sense of the meaning of "service" in "customer service." Sylvie thrives on fighting for her clients. She knows the value and importance real estate investments hold for her clients and will bring to bear the full range of her talent as she helps you navigate the details. With Sylvie, you will understand the impact of a great real estate broker. If you are buying or selling a country home in the region, you owe it to yourself to find someone who has helped so many buyers and sellers realize their dreams. Sylvie Houde's results and dedication to her customers have spoken louder than words for over 25 years.
Subscribe to my newsletter
My listings
All the properties at a glance!
Hobby Farm
33 Ch. de Dunham
Frelighsburg
Two or more storey
947 Ch. Hudon
Dunham
Triplex
100Z Route 237 S.
Frelighsburg
One-and-a-half-storey house
69 Ch. de Richford
Frelighsburg
One-and-a-half-storey house
186 Ch. Gaudreau
Brigham
Two or more storey
3550 Ch. Bullard
Dunham
Farm
12 Ch. Godbout
Frelighsburg
Duplex
123 Ch. Lassonde
Sutton
Two or more storey
100 Route 237 S.
Frelighsburg
One-and-a-half-storey house
326B Rue Bruce
Dunham
Thank you Sylvie Houde for selling my home in just eight weeks after two previous agents failed. You were successful because you were very professional in presenting my home as a desirable residence for prospective clients. Your positive and dynamic nature together with your expertise and knowledge of the industry certainly made the difference in selling my property and also in providing a beneficial service for the buyer. I will not hesitate in choosing you again if I have need for an agent. Sincerely yours,

In the fall of 2015 we decided to sell our family summer cottage on Lake Champlain in Philipsburg. After having interviewed several other agents we decided for this transaction to engage the services of Sylvie Houde, a Remax agent active in our neighbourhood. We found her to be a hardworking, experienced individual with a professional, no-nonsense approach. Her guidance in establishing a realistic asking price for our much beloved house based on recent sales of similar properties in our area was especially appreciated. As a result our home sold within just a few weeks of being put on the market. We can without hesitation recommend Sylvie Houde as a successful real estate agent to anyone intending to sell their home in Sylvie's market area.

Sylvie sold our house within six weeks after it had been on the market for more than six months with other agents. She is a dynamic force and with her network and insight, I can assure you that you will sell your home quickly and upon very satisfying terms.

Thank you so much Sylvie, for your kind attention, consideration, and professionalism in selling my home in Frelighsburg. I will recommend your services to family and friends.

Karen and I want to thank you for your assistance in the sale of our house. Your professional support was very much appreciated. You were able to help us to understand what was happening in the market and to keep us informed. You also made changes to the listing, as necessary, to keep it visible. We are very pleased with the outcome and your assistance in finalizing the sale of the house, including a quick response from a contractor for an estimate. We would be pleased to recommend you to any future buyer or seller.
>
Subscription confirmed
Thank you for subscribing to my monthly newsletter.